Gain Clear Insight into your Current CMMC Gaps Using Our Quantitative Methodology

Save staff time and know You are on the right Path to CMMC Certification. 
Let our analysts walk you through every step. Confidently attest that your organization is on the right path toward CMMC. Provide validation to stakeholders, clients, and business partners.
CMMC Readiness Assessment 
If you are a contractor or subcontractor with the Department of Defense (DoD) that will be required to pass a CMMC Assessment, now is the time to start preparing.  During your assessment, you will be required to prove that the security processes are "institutionalized" within your organization.  Meaning, you must show that the correct security processes have been in place for a significant period of time.  Now is the time for implementation!
DueNorth uses an unbiased, quantifiable readiness assessment process to help you identify gaps. We can help with any remediation efforts including policy and procedure creation, employee training, vulnerability assessments, and more.
Our CMMC Consultants Will:
Conduct a detailed information security and CMMC compliance assessment.
Document your current practices, processes and capabilities to protect Federal Contract Information (FCI) and Controlled Unclassified Information (CUI).
Establish a CMMC compliance roadmap that is easy to understand from the board room to the tech room.
Help you implement security controls and requirement of NIST 800-171.
All Assessments are conducted by DueNorth Security staff members who hold at least one of the following certifications: 


Initial Readiness Assessment
Designed for organizations large and small. Our assessment process is scalable for organizations seeking Levels 1-3. Say goodbye to doing it yourself. Get 3rd party validation.
Administrative Controls

Physical Controls

Technical Controls

Mapped to NIST 800-171

Detailed CMMC Gap Analysis
After the initial readiness assessment, our consultants will help you build your information security program to the desired CMMC compliance level.
Detailed CMMC roadmap
Create missing policies and procedures
Implement the proper practices and processes
Test for vulnerabilities
Re-Assess on a Quarterly Basis
We conduct benchmark assessments throughout the year to re-evaluate your gaps. This allows you to stay on target with your CMMC compliance goals.
Measurable scoring of risk and compliance in each area
Identify any new threats to your environment
Meet your Cyber Maturity Model Certification goals
Free Security Risk Assessment
Gain an understanding of your current information security posture by completing this self-assessment.  You will receive an S2SCORE estimate that will measure your controls and associated risks in your environment.  This is completely free and confidential.  Get started today!
Frequently Asked Questions
How can a CMMC assessment improve our bottom line ?
Ransomware, malware, or a breach can cost tens of thousands of dollars and weeks of staff time for data recovery and reproduction. Not to mention fines if your firm is found in violation of any regulatory requirements. A third party assessment proves you are taking responsible steps towards information security and provides a building block for CMMC certification.
How long does a risk assessment take?
The basic assessment can be completed in 3 weeks while a more comprehensive assessment for organizations seeking Level 3-5 CMMC compliance can take up to 8 weeks.
What are the end deliverables?
All assessments include: CMMC Gap Analysis Report, NIST 800-171 report, a Security Risk Score, a CMMC Action Plan, Full Security Risk Assessment Report, Executive Summary with recommendations and all supporting documents and findings. DueNorth can also help with your remediation efforts.
Network Vulnerability Tests
Penetration Testing
Social Engineering
Computer Access Test
Security Control Assessment
 And Much More…
Let Us Know How We Can Help 
Get More Information Today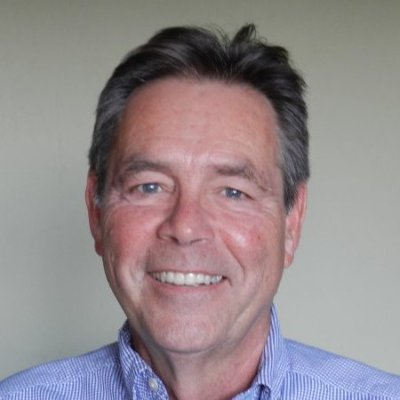 "When we were ready to launch our telehealth platform for eye care professionals we knew that our network security had to be ironclad. DueNorth helped us get there. As a result we received a very positive S2Score and continue to improve our score through continuous testing."
Bill – Vice President, Compliance and Regulatory Affairs, EyecareLive, Inc
"Information and security are critical in a health care environment and DueNorth builds and maintains a network to keep our patient records secure and available."
Zach – Clinical Informatics Coordinator, McKenzie County Healthcare Systems
"DueNorth Security has surpassed expectations. They have effectively worked with us to resolve IT security and HIPAA risks in a timely manner. We can count on their team to help problem solve and guide us with best practices to meet all federal, state, and local requirements."
Marianne – Director of Human Resources, St. Luke's Medical Center
As the name signifies, a BIA quantifies the impact of a cyber disruption on your business. It doesn't matter if the disruption happens because of an internet outage or a severe breach — a BIA covers it all. A business impact analysis lays the foundation for a strong...